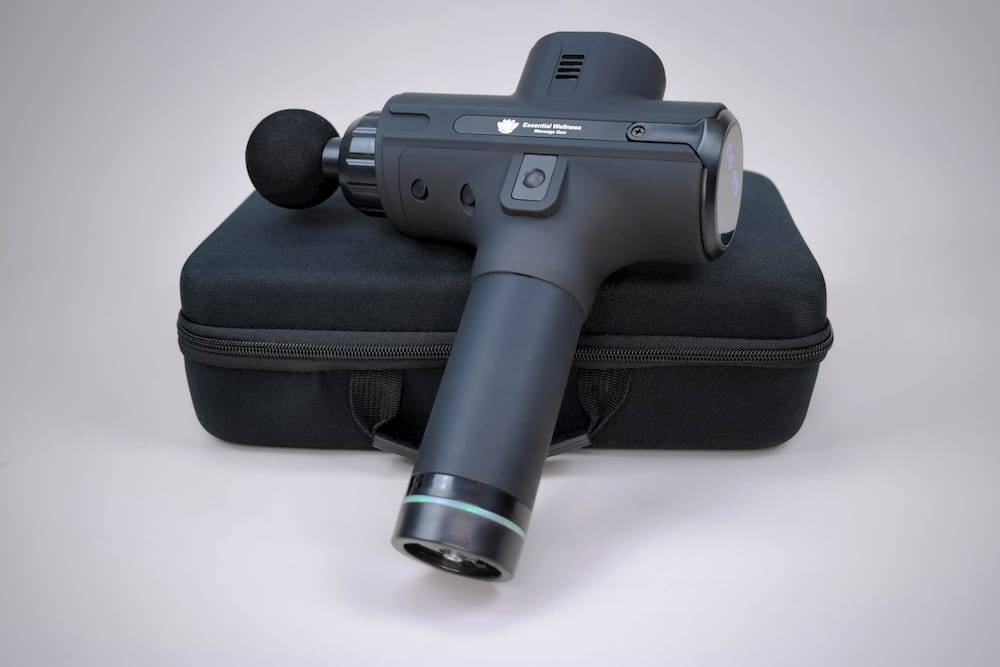 Muscle Massage Gun - Handheld Deep Tissue Sports Massage
Soothe your post-gym DOMS (delayed onset muscle soreness) with a deep-tissue sports massage. Use the 8 included attachments to get the perfect muscle kneading effect, and the 20 different vibration speeds to blast away the built-up lactic acid. Helps relax your muscle fibres after sports and decrease recovery time.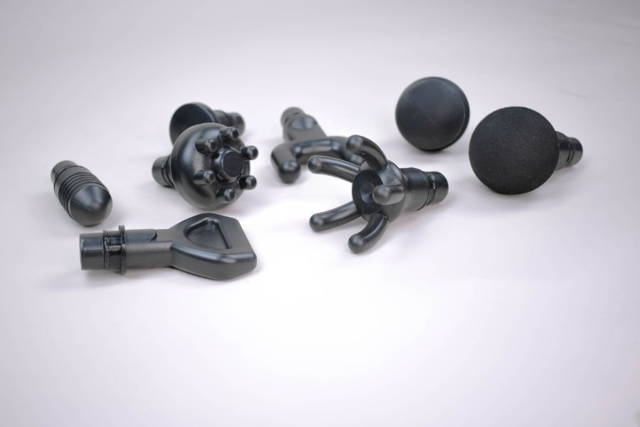 Each shape especially chosen by our physio to work on different sections of the body. Get creative!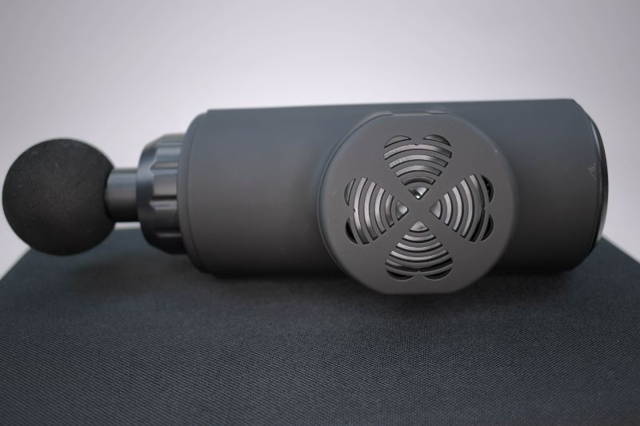 With an extra large battery capacity and heart shaped fan vents that effectively keep the device cool.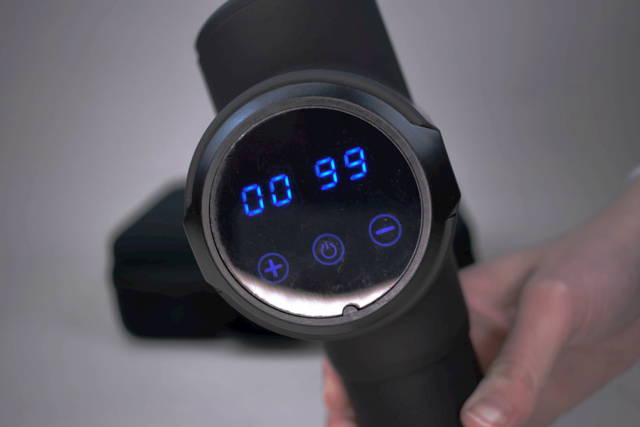 Give yourself a gentle relaxing massage or really dig into those muscles knots. You've got complete control.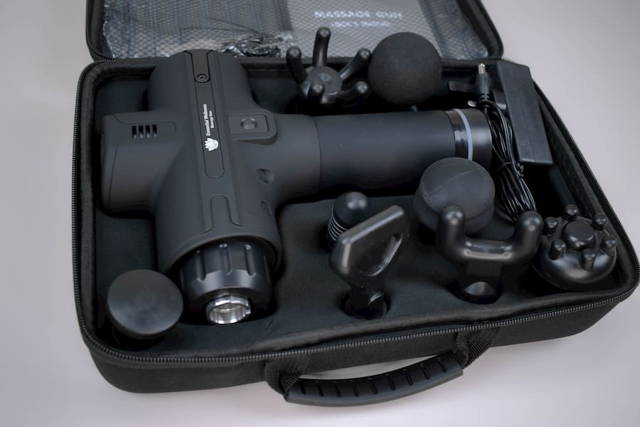 Handy carry case that allows you to store all your attachments and massager when it's not in use.
6 Key Benefits Of An Essential Wellness Massage Gun
Say Goodbye to Vibrations, and Hello to Percussion
The handheld massage gun utilises a percussion action to mimic the deep-tissue action of a sports massage. Reaching deeper into muscle knots and bunches and is extremely effective at releasing tensed muscles.
After your workout at the gym to reduce DOMS (delayed onset muscles soreness)
Relief from waking up with knee pain at night
Give yourself (or others) an effortless deep-tissue sports massage
Reducing lactic acid build up in muscles after working your muscles to fatigue
Enjoy faster recovery after sporting activities
Lightweight enough to hold in one hand. Relax or reinvigorate yourself
Highly rated, over 90% satisfaction rating


30 day satisfaction guarantee - feel the benefits or your money back

Free UK Wide Delivery
Free delivery as standard, or pay a little extra to get it faster.
Highest Rated Orthopaedic Supports
Loved by thousands, we have a 95% satisfaction rate.
Your Security is Our Highest Priority
Checkout in the knowledge your details are safe and secure.