Find the knee support that suits you!
We have a new range of knee supports to relieve your sore and tired knees.
We listened to customer feedback and added features to offer both flexibility and increased support and stability. Leaving you to get on with your life with peace of mind without the worry of your knee pain slowing you down.
Whether a recent injury or a long term condition your needs may change and it can be difficult to know what is best for your joint. Our in-house physiotherapist with over 10 years experience dealing with musculoskeletal injuries has given the break down of these knee supports so you can choose the one that's right for you.
IMPROVING CONDITIONS SUCH AS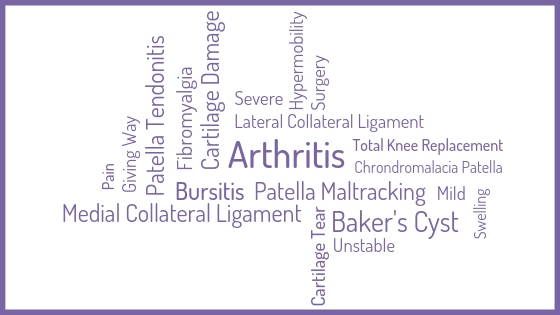 Controlling your swelling throughout the day
Providing you with with flexibility and freedom of movement
Reducing the ache and stiffness that builds up with activity
Open Patella Knee Support
Reducing your limp and getting you back to golf and bowls
Ideal for arthritis and cartilage wear and tear
Adjustable for the best fit and peace of mind when out and about
Hinged bars preventing twisting forces and giving way
Ideal for severe arthritis or ligament tears
Waiting for or recovering from surgery to keep you on your feet
Our compression sleeve has been designed to support you when swelling and mild soreness are your main concerns. If you have been feeling like your knee fatigues more easily or you are struggling to find a position that is comfortable during rest, or even long car journeys a compression sleeve can provide you with relief.
It's elastic multi-directional compression support aims to reduce joint swelling and alleviate the pressure on sore nerves and tissues. This helps to reduce your sensitivity to stiffness and keep the joint warm and supported. If you are feeling a permanent discomfort with swelling that worsens during the day, this compression sleeve is simple for you to make part of your morning routine.
Great for activities such as:Driving, Walking, Domestic Chores, Sitting Down, Bowls & Gentle Keep Fit.
You may start to find that your knee needs a little more support, if you've been diagnosed with arthritis or told that you have a ligament injury (with or without giving way) you will find that a robust knee support is what you need. A solid, supportive and yet flexible support can allow you to feel confident while walking without worrying about your knee giving way.

Wearing this knee support is like instantly feeling the security of a hug around your knee, the skin to skin support through breathable material limits excess joint movement and the open patella design keeps the joint in optimal alignment, so if knee cap problems or arthritis is an issue for you, this support is perfectly suited to help you.

Great for activities such as:Bowls, Golf, Walking, Gardening, Mobility & Exercise.

There are occasions when severe injury or arthritis can lead to a completely debilitating experience and you just don't feel like the knee can perform. A hinged knee brace is the difference between weeks on the sofa and getting back on your feet as soon as possible. The hinged knee brace has added bars compared to the traditional knee brace where sideways stability needs to be ensured.

It's not just acute injuries that this brace is designed to protect, if you have arthritis or severe cartilage wearing and you are beginning to find you knee is giving way - a hinged brace is best for keeping you mobile - the last thing we want is for you to fall. This brace reduces that risk.

Great for Activities Such As:Walking, Driving, Continuing with daily life, Getting Up/Down Stairs, Walking with a stick or crutches or coming off them & Avoiding Surgery.

Free UK Wide Delivery
Free delivery as standard, or pay a little extra to get it faster.
Highest Rated Orthopaedic Supports
Loved by thousands, we have a 95% satisfaction rate.
Your Security is Our Highest Priority
Checkout in the knowledge your details are safe and secure.